---
Bioplastic Cookbook
Class: Graphic Communications
Year: 2019
Tags: [collaborative project][material exploration]
[schematic design]
Tools: Rhino, woodshop machinery..
Inspired by Donald Judd's 100 Untitled Works in Mill Aluminum, Sol Lewitt's Variations of Incomplete Open Cubes, Eva Hesse's Accession Series... we were prompted to make schematic designs for three 12"x12" cubes, build the cubes, and make an instruction book on how to build the cubes. My partner and I chose to make bioplastic for our cubes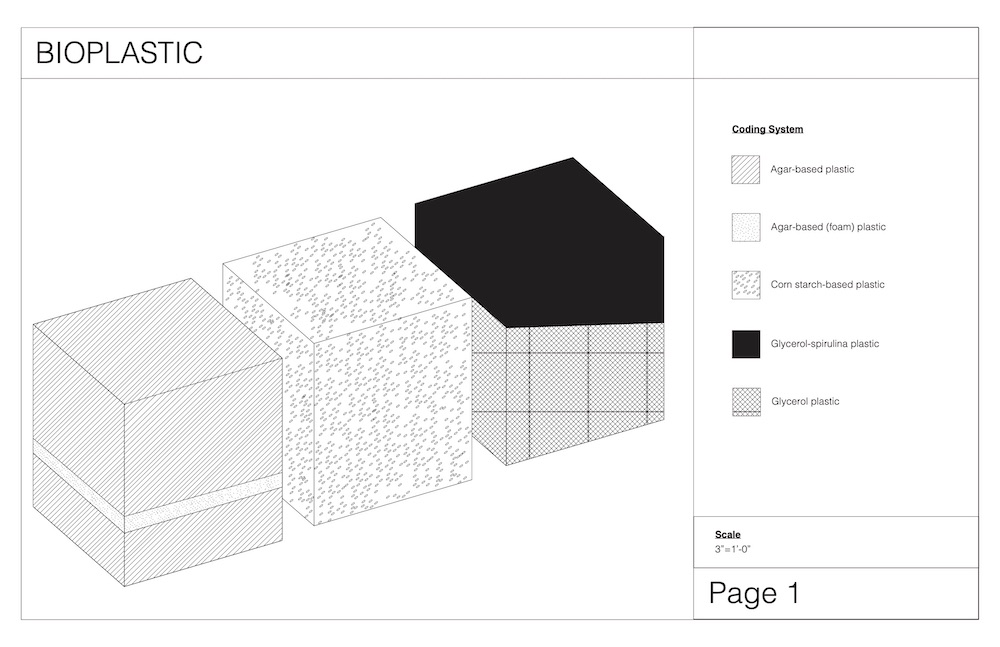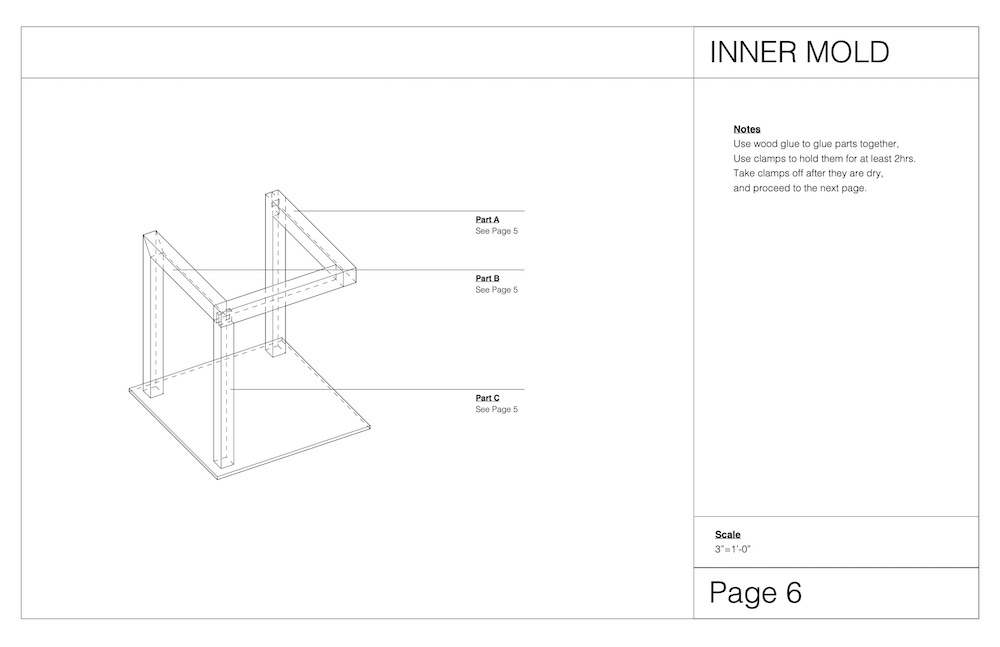 ---
Deconstruction Concept Store

Class: Sophomore Studio
Year: 2018
Tags: [concept store][interior design][Deconstruction][visual merchandising]
Tools: Rhino, Keyshot
For an unprompted completely-open project, I decided to design a concept store, with tribute to those such as
10 Corso Como
,
Dover Street Market
... but with a heavy focus on the concept of "Deconstruction".
This fictional store will be exhibting and selling archive "Deconstruction Fashion" pieces, such as archived design works of Martin Margiela, Rei Kawakubo, Yohji Yamamoto..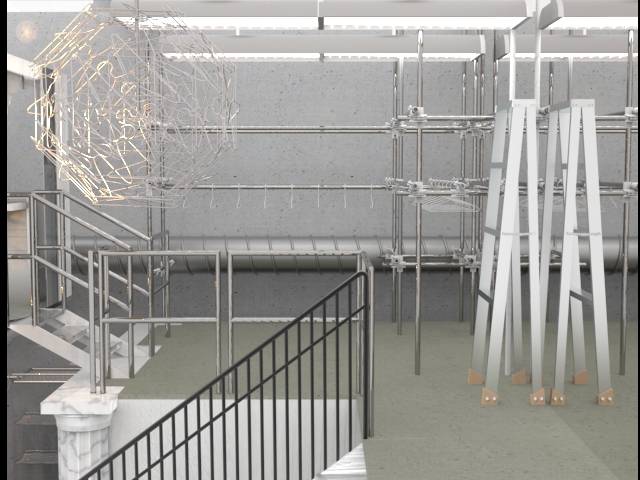 Please click
here
to view my research and iteration process.
---
Body Limbs Vending Machine

Class: SciFi Prototype
Year: 2019
Tags: [Sci-Fi] [Design Fiction]
Tools: Rhino, Keyshot, Adobe XD
---
In an imaginary future, 99% of the human population have become cyborgs with artificial body parts.
Getting a new body part for yourself is as easy as getting a coke from a vending machine in year 2019, or ordering takeout from a delivery App.
---
The Vending Machine Concept Draft
Try the Body Limbs Vending Machine! It's somewhere in that void. It is equally simple to use as a vending machine that sells soda in year 2019. We provide all kinds of limbs, all shapes and materials. Get a new limb for yourself in no time, anywhere.The Vending Machine App Concept Draft
The App stores and detects your body info. It allows you to closely monitor your body parts.You can check what parts of your body the App recommends for a replacement at any time.
Getting the replacement is equally easy! The App suggests limbs that fits your body. You can choose from its recommendations or DIY for yourself.
And of course, your order will be delivered by a delivery drone.
---
Random Identities

Class: Sophomore Studio
Year: 2018
Tools: found waste
What if a random everyday object, such as a chair, could be assigned a random identity? Perhaps having 3 legs, or 11100011 legs..
In this imagined random identities universe, everything is completely random and different from what we presume them to have to be.
---
Morandi Perfume

Class: Visual Identity and Branding

Year: 2019
Tags: [brand identity][packaging design]
Tools: Rhino, Keyshot, Photoshop, Illustator
An imaginary perfume brand inspired by the elegant and natural muted color palettes of the artist Morandi.
The color palettes of the packaging design all come from Morandi's paintings, and the shapes of the perfumes bottles resembles their respective scents.
There are currently three scents, including: wild berries, fig tree, and bamboo.
---
Cardboard Body Support
Class: Industrial Design I

Year: 2017
Tags: [design exercise][structure design]
Tools: cardboard and only cardboard (no glue etc.)


Prompt
Design a body support with only cardboard (no glue, tape etc.) for the main common area in University of Illinois' Beckman Institute.
User Research
I observed people's activities and postures in the main common area at Beckman Institute.
I interviewed students on what they do here, when they are here, and their opinions on the seatings here.
I interviewed a professor specializing in empathetic design research on how seating/standing body support might effect work performance.
Design Objectives
How can I create a body support for both work and relaxation?
How can I create a body support that provides a "fun" amount of distraction, but doesn't negatively effect the user?
How can I create this body support only out of cardboard, but still allow it to support human weight?
Ideation
Triangle has stability. Among all geometric shapes, triangle is the most stable one. When a force is applied, a triangle does not easily bend or change its shape, while other shapes do.

While triangle is the most stable shape, a sphere could probably be considered the most fun 3D geometric shape. Perhaps this is due to a sphere's ability to roll and bounce around.

Sketching+Prototyping
---
Flame
Class: Industrial Design I

Year: 2017
Tags: [furniture design][industrial design]
Tools: woodshop machinery
The Design
The electronic light source is hidden to embrace the natural aesthetic. Beautiful shadows are created when the light is turned on.
The central "bird cage" is an ideal place to place scent candles, calling for meditations in a peaceful cozy night.
Small hand-crafted plates comes with the bedstand-lamp to hold scent candles and personal belongings. They are designed with small details: curved surfaces that matches the curved tabletop, annual rings of the wood showing on the surface of the plates...
16 layers of wood panels are stacked together to create the designed texture of the base.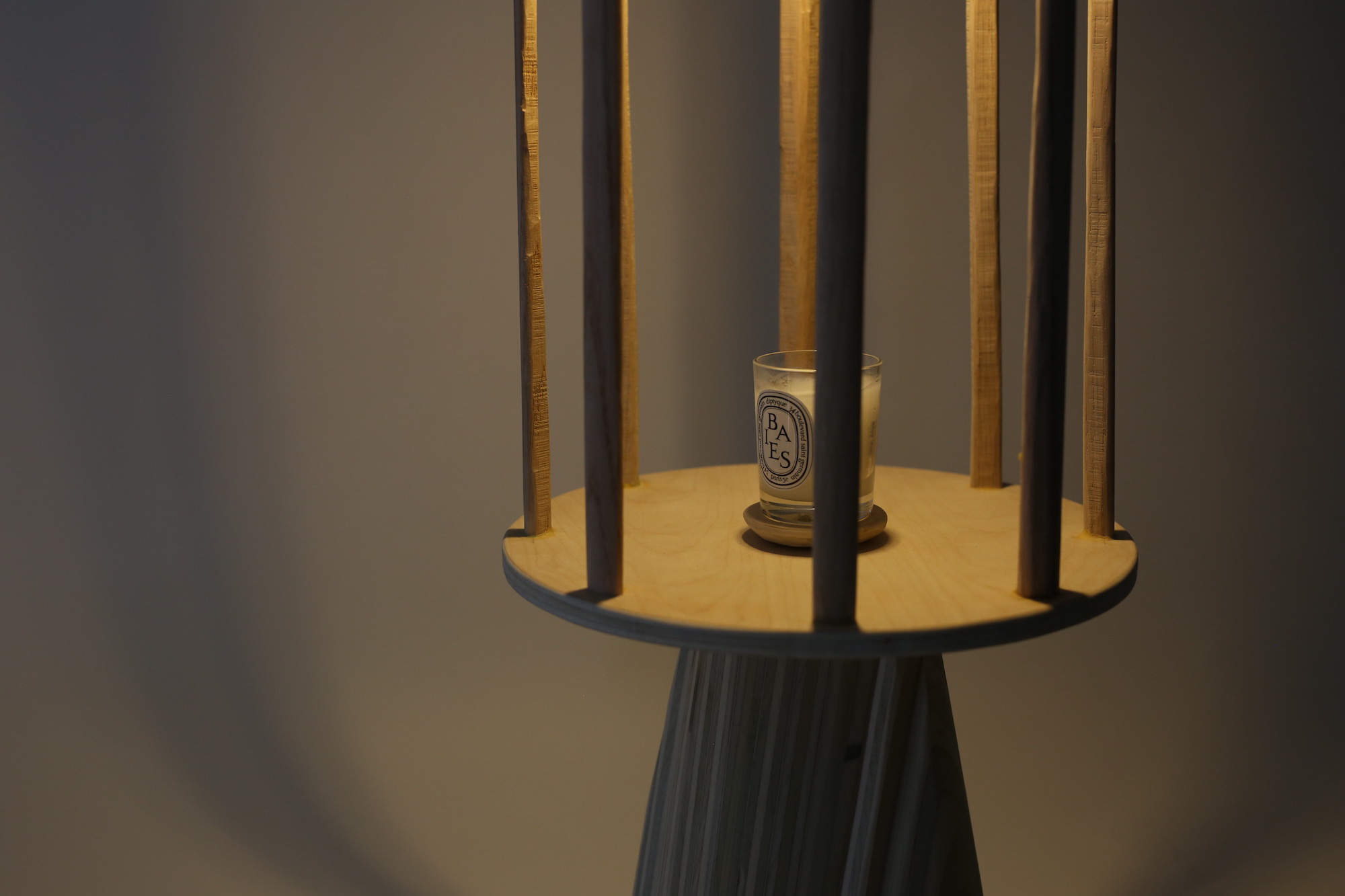 Moodboard
The design is inspired by Asian zen aesthetics. A simplistic modern touch is added to the craftsmanship and delicacy of the ancient East.

Prototyping

I managed to create the piece with only scrap wood found in the woodshop.

The 2015 Iteration
The design of
Flame
is a new iteration of what I created in my Art and Design pre-college experience at Carnegie Mellon University back in 2015. It was one of my very first 3D design experiences.
---
The Art Museum
Class: 4D Studio

Year: 2018
Tags: [performance art]
Tools: found waste, Adobe Premiere

We play a group of long-admired "high-art" pieces.
But you might notice, we are exhibtied outdoors, instead of a white cube gallery.
Don't be afraid. Come closer to us, and you will see some of our features are recycled paper and cardboard,
you will see we are not perfectly still -though we try our best to be, we have to breathe and occasionally tremble.
Maybe you will start to take pictures of us or with us,
As we stand here for hours being shown, we can't help to think about the long hours our creators devoted into creating us...
Wait, did you spot the cameras!?
Each of us carries a hidden camera somewhere, we are the silent observers.
What is the theme of this exhibition, you may ask.
There may be a theme, there may not be a theme, or there may be several themes,
-for we are just artworks in an exhibition.
---
Blocked
Class: Industrial Design I

Year: 2017
Tags: [product design]
Tools: wood, magnets
---
A simple and playful product for college campus coffee shops, making their customers' experiences interacting with personal digital devices more enjoyable
---
The Prompt
Authentic Observation: choose a place on campus, sit down for a while and observe people's behaviors. Identity problems that could be improved by a designed product.
The Place and Observation
I chose a coffee shop on campus as my place of observation. I sat there for an afternoon, observing people, making notes of their behaviors.
The Problem
I decided to focus on people's bad postures when interacting with digital devices as my identified problem Because many people in the coffee shop were interacting with their digital devices for a long period of time. A product in the coffee shop that could help them use their devices in better postures would greatly improve their experiences.
Storyboard
(click on image to view enlarged)
Prototyping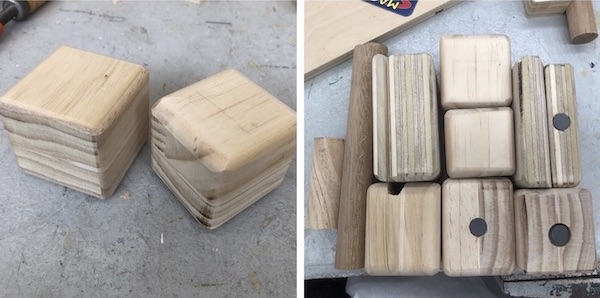 Interactions
There are many ways for Blocked to be stacked in.
The user can play around with the blocks and find a composition that is suitable for them.
Blocked is helpful for adjusting postures in many different interactions, whether it is drawing on a tablet, watching a video on a phone, browsing the internet or video-chatting...
Magnets are embedded in each block to make the stacked composition stable.
---
If Life Was Only a Silent Film

Class: Personal Project

Year: 2016
Tags: [photography]

---
Japanese Avant Garde Designers Poster+Spread

Class: Intro to Type

Year: 2018
Tags: [Graphic Design]
Tools: Indesign
---
DVD Packaging Redesign
Class: Object Lessons

Year: 2018
Tags: [design exercise]
Tools: original packaging, paper
The Original Packaging
The original packaging is a pretty standard DVD packaging. The main color theme is yellow and black (the DVD is also of this color theme)A black and white portrait of the main character is shown on the front of the packaging, along with the title of the movie on top.
When one opens the package, they will see a short description of the movie, and a black white photo of the main character in action.
The back of the packaging is just black plastics, with a part of the inside picture revealed. Though this might not be an intentional design choice, it adds a sense of mystery and suspense that fits the movie's detective theme.
Ideation
I decided to use the DVD's two characteristics being an old film, and its detective theme as my starting point for a packaging re-design.
I determined the overall shape of the packaging design to be the shape of roll film, to add more excitement and creativity to the package, and also touch the theme of the DVD being an old movie. I quickly made a prototype out of scratch paper to test out this concept and its mechanism.

Adding other elements

01 - Also inspired by the idea of old films, I thought of the very first motion pictures in the world being a few sequential pictures played together (though this is somewhat descriptive of all motion pictures even till present)
I tried to incorporate this aspect into the packaging design by having an opening that would reveal the inside layer, and the inside layer would be sequential pictures in a wheel shape that can be rolled around. When a user roll the inside layer around, they will see a moving picture from the outer opening.
However, from testing with a low-fidelity prototype, this concept is proven to not work very well.
02 - My professor suggested me to think about how the packaging will stand. A rounded shape will not be able to be showcased on a shelf, therefore, I tested giving the "roll film" a flat bottom.
However, from another low-fidelity prototype, it can be seen that the flat bottom took away from the packaging's overall appearance as a roll film.
03 - I decided to try to approach the rest of the packaging as a "scratchbook" project, using elements from the original packaging. A "scratchbook" project also has a sense of the reminiscence of olden days, which fits with the "old film" theme in my project.
The Design
The face of the detective (main character) is not revealed in the front, to add a sense of suspense and mystery in accordance with the detective theme. But his portrait is hinted by his hat and clothing revealed from the opening shapes in the "roll film".I further made small elements associated with the image of a detective, such as glasses and a pipe, to further hint at his identity and also make the front more interesting with more details.
I transferred the image of the detective in action, and the short description of the film, (on the inside of the original packaging), to the back of the my packaging design.In this way, a user can pick up the packaging and quickly have a sense of the story, and they could better determine if they will want to watch this film.
Further Thoughts
Though this is only a small project, it is very inspirational for me in thinking about how the design process could be. Usually, I would approach a design project with a structured process.
However, for this project, my approach is more perhaps even more divergent and playful. Though this approach could not fit all design projects, it is an interesting angle to tackle, and could be revisited in some future projects.
---
Cha
Class: Visual Identity Branding

Year: 2019
Tags: [brand identity][packaging design]
Tools: photoshop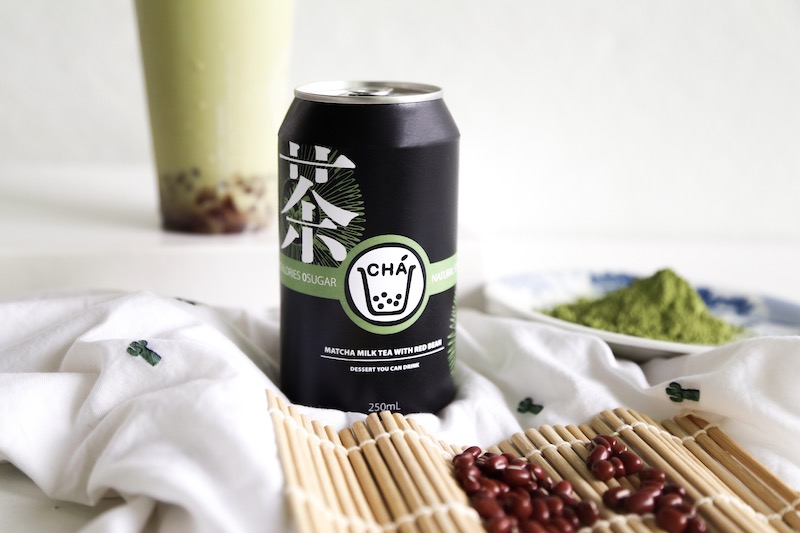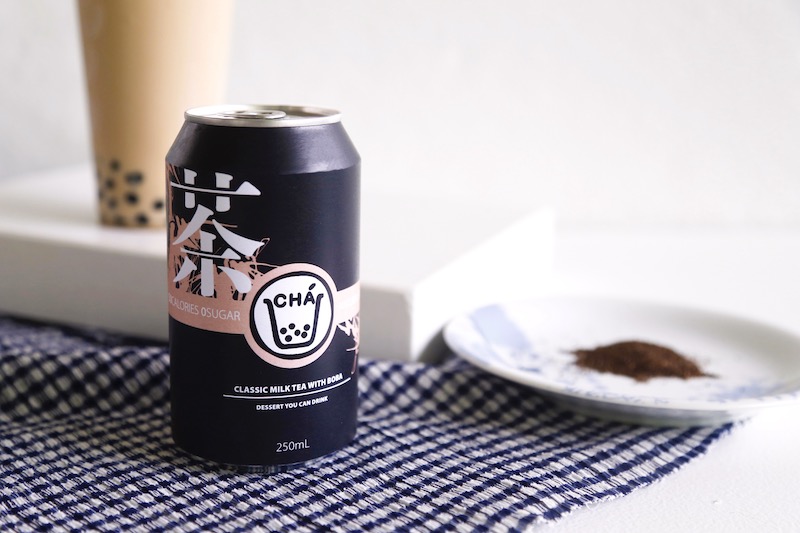 ---
A Movie Fantasy
Class: Personal Project

Year: 2018
Tags: [photography][narrative]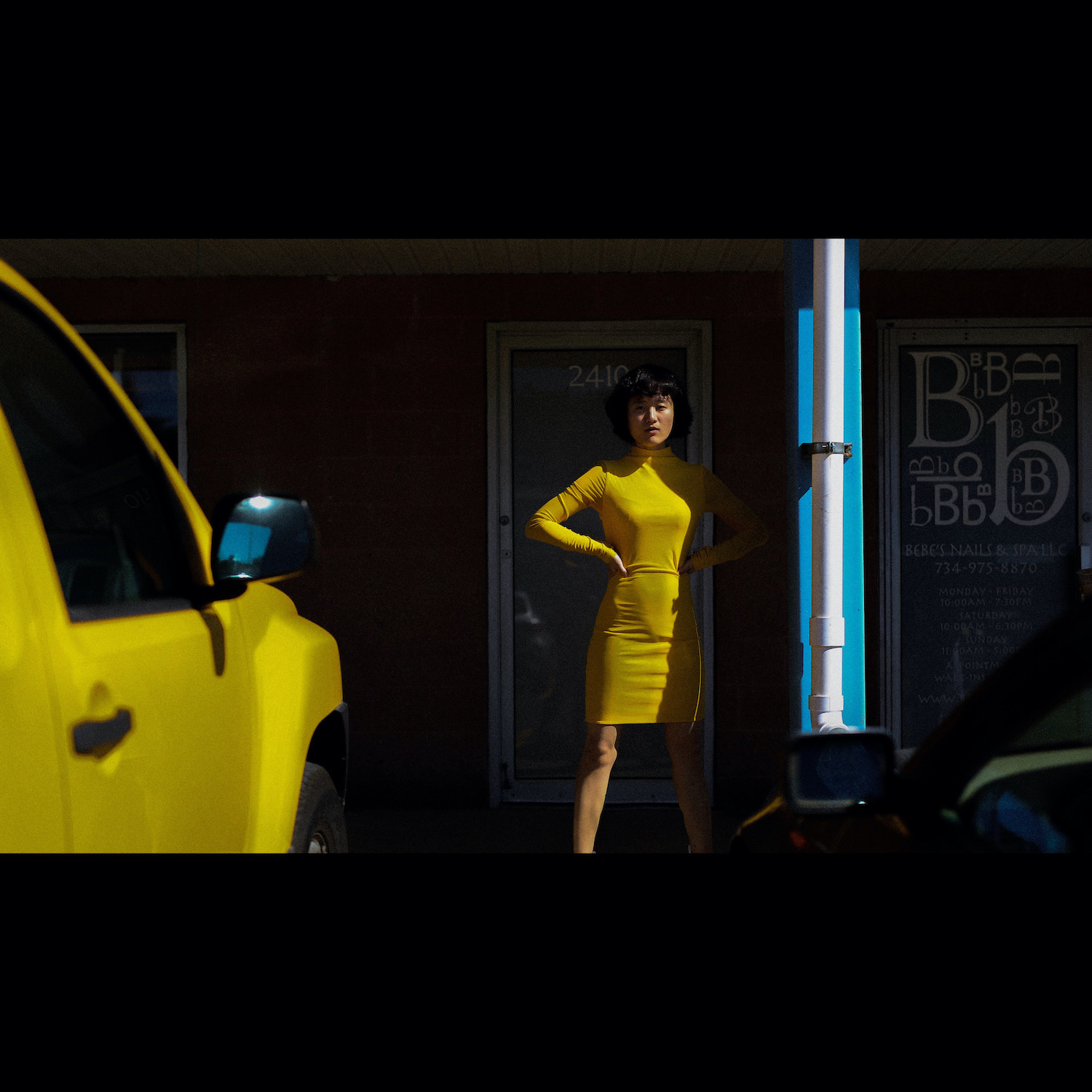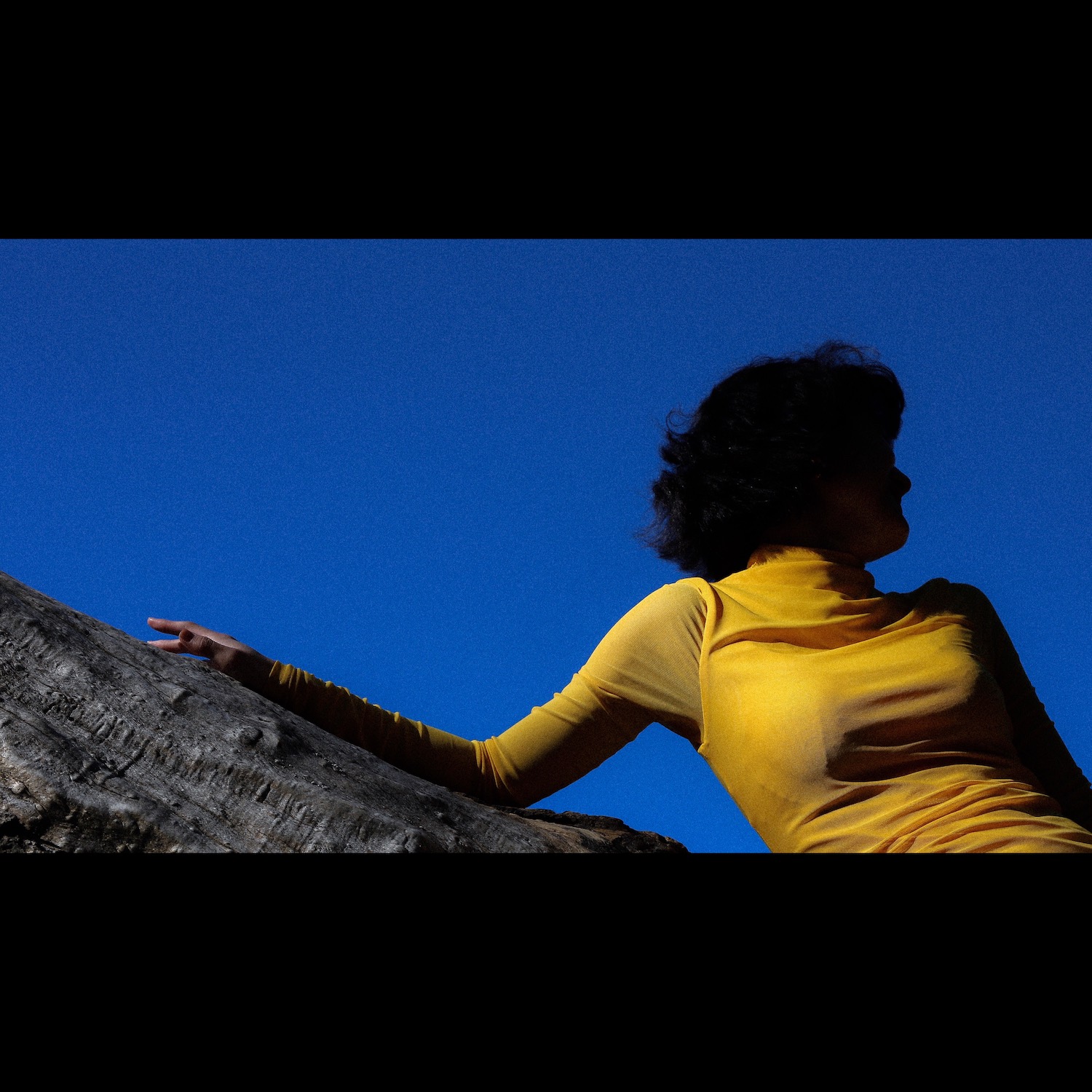 ---
Compositions with Type

Class: Intro to Type

Year: 2019
Tools: Illustrator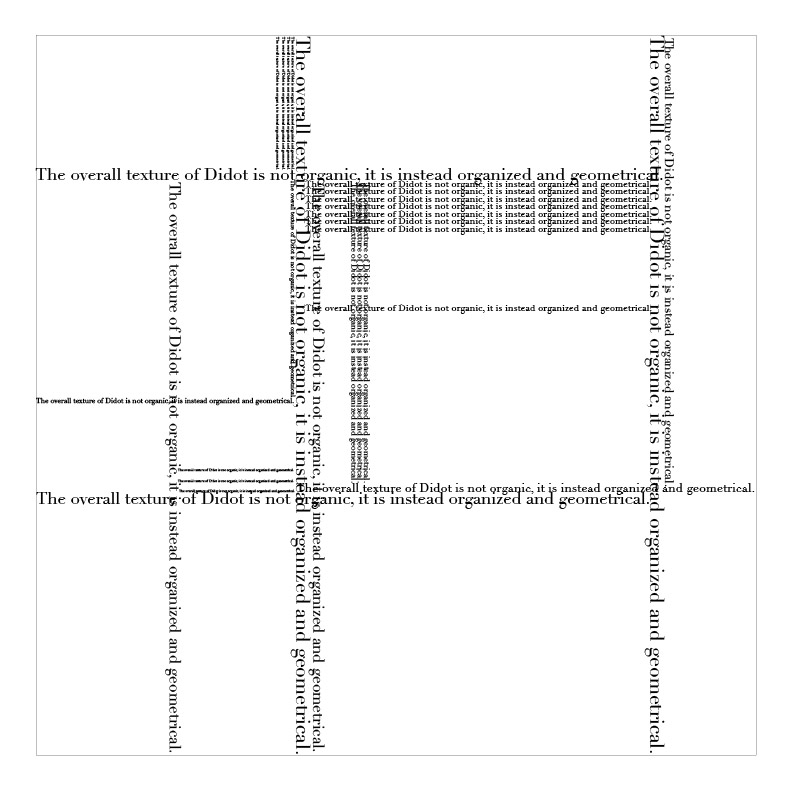 ---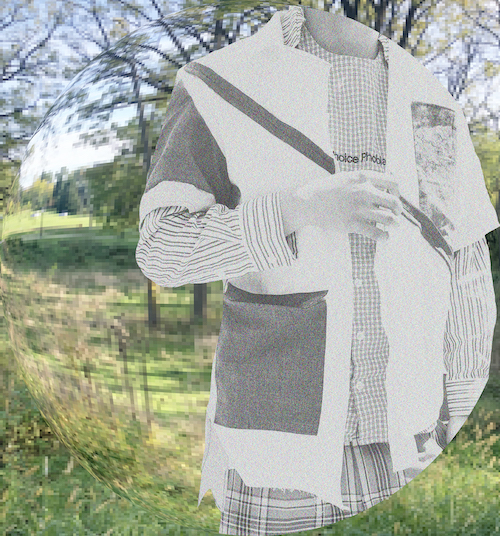 Shirt
Class: Sewing mini-course

Year: 2019
Tools: fabric
---
Public Restroom By the Sea
Class: Green Building

Year: 2019
Tools: Rhino
---
Origami Paper Vase Exploration
Class: Beautiful Object

Year: 2019
Tags: [material exploration]
Tools: Paper, Rhino
---
Kitchenware Design
Class: Design Drawing

Year: 2016
Tools: Solidworks
A kitchenware set designed for people who love to cook!
(click on image for enlarged view)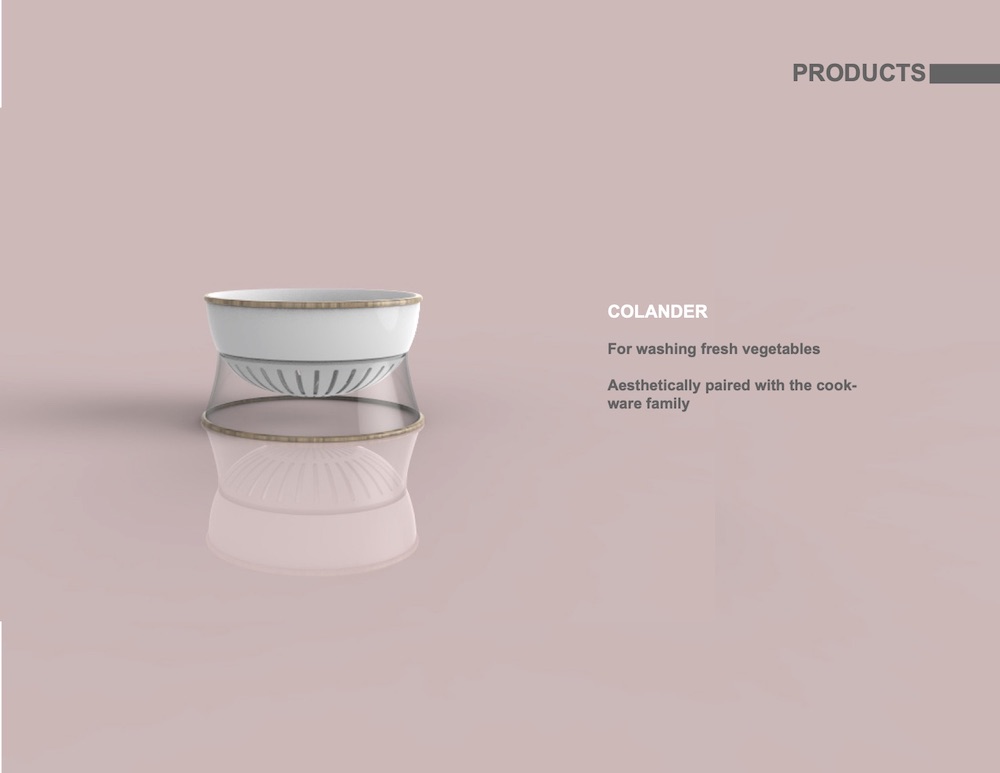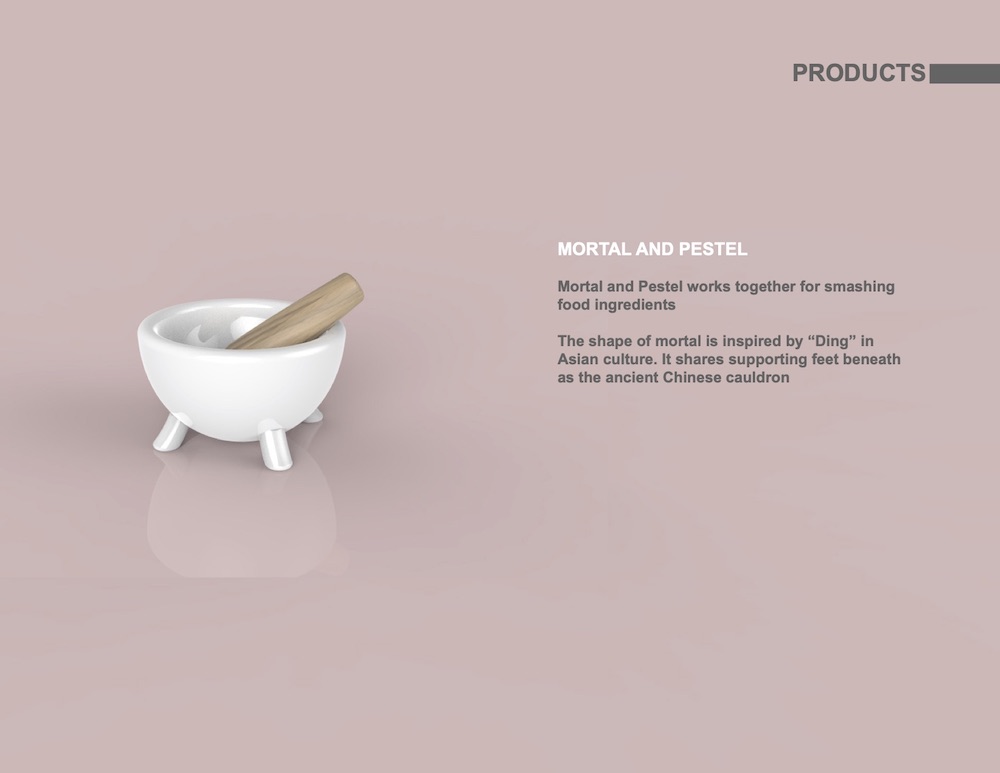 ---
Chess?

Class: /

Year: 2016
Tags: [fun]
Tools: woodshop machinery
After woodshop orientation at the start of Freshman year, I made a chess set for my friend's birthday. It was my first woodworking experience!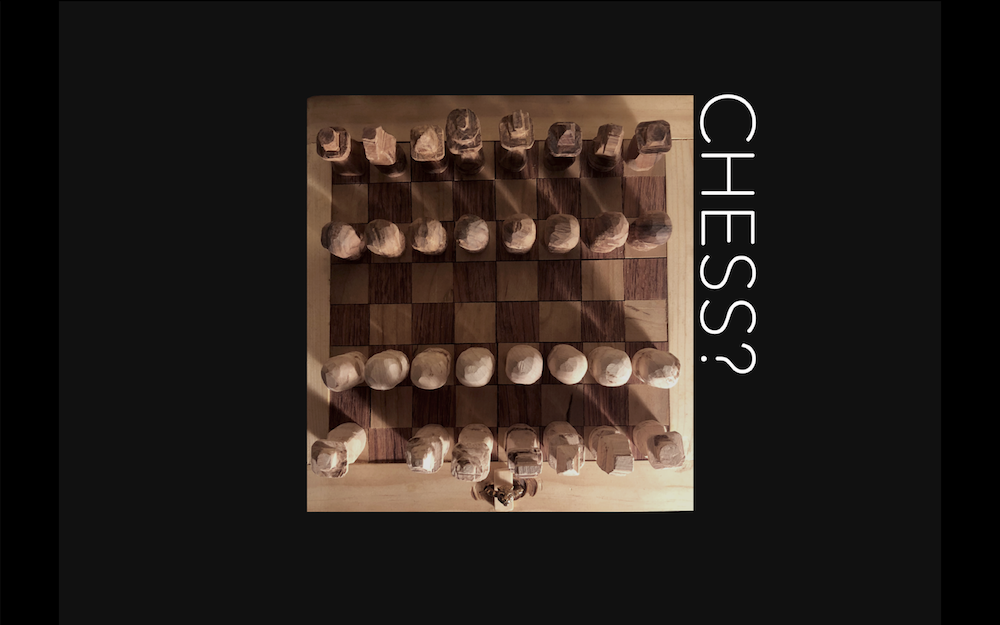 ---