Industrial Design I
2017
[furniture design] [industrial design]
[woodworking]
woodshop machinery
---
For a lighting design project, I designed a bedstand-lamp that calls for quiet peaceful nights. With inspirations from the shape of an African Drum, and Asian zen aesthetics.
---
---
The electronic light source is hidden to embrace the natural aesthetic. Beautiful shadows are created when the light is turned on.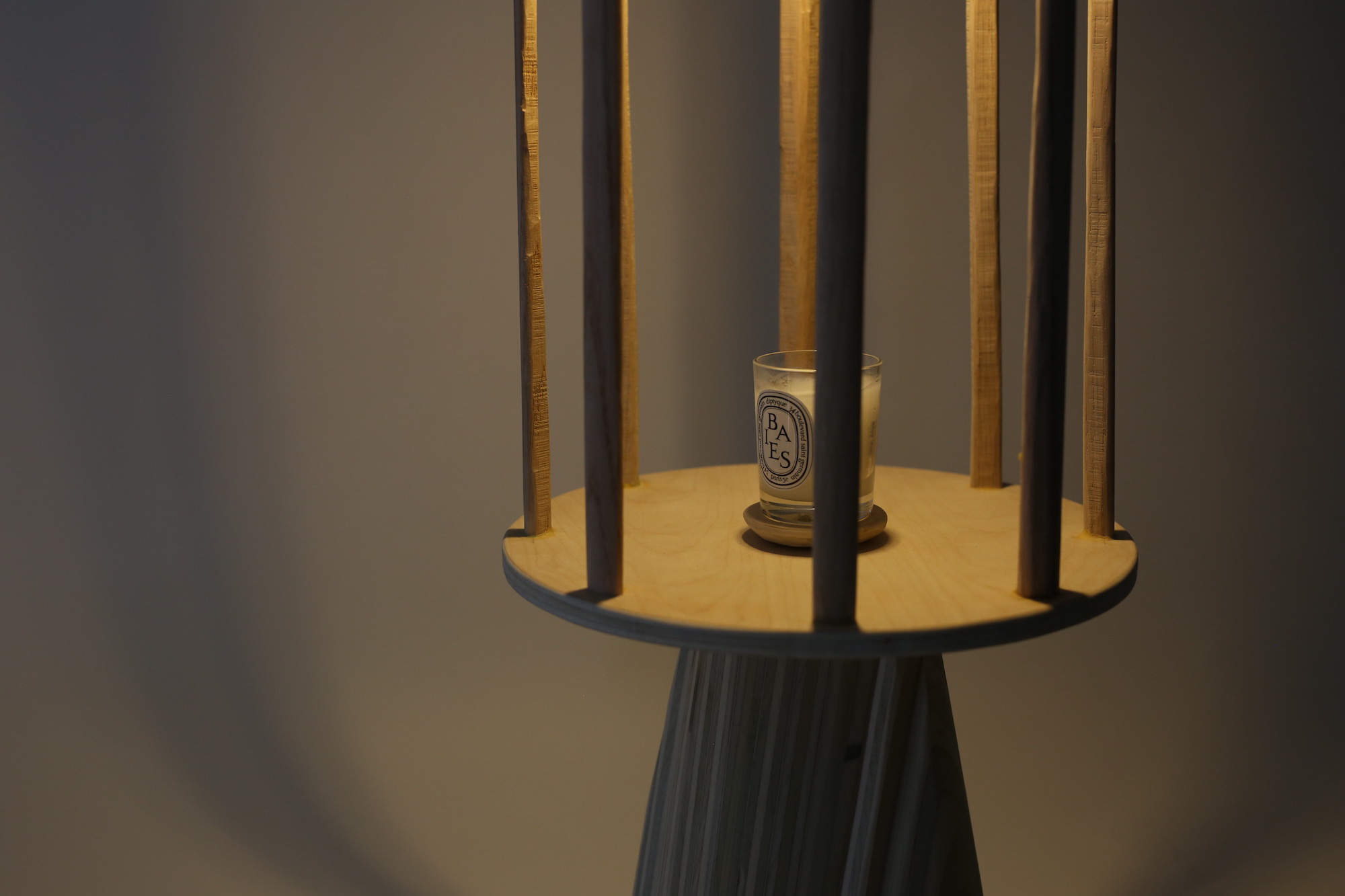 ---
The central "bird cage" is an ideal place to place scent candles, calling for meditations in a peaceful cozy night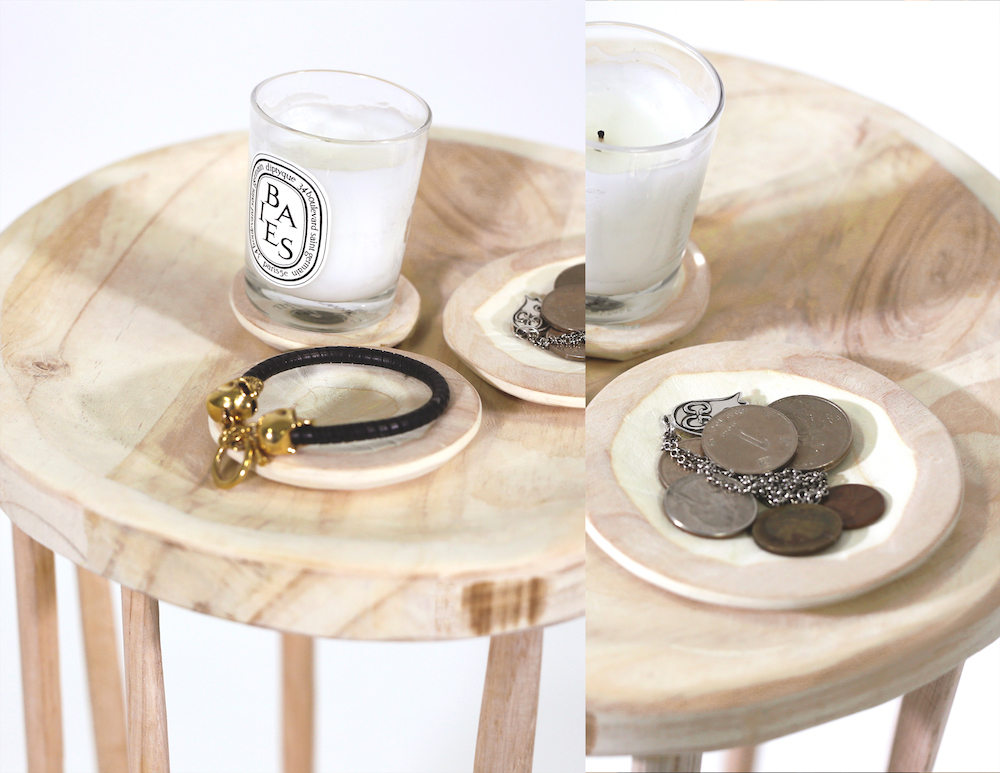 ---
Small hand-crafted plates comes with the bedstand-lamp to hold scent candles and personal belongings. They are designed with small details: curved surfaces that matches the curved tabletop, annual rings of the wood showing on the surface of the plates...
---
16 layers of wood panels are stacked together to create the designed texture of the base.
---
The design is inspired by Asian zen aesthetics.

A simplistic modern touch is added to the craftsmanship and delicacy of the ancient East.
---
---
I managed to create the piece with only scrap wood found in the woodshop
---
---
The Original Iteration (2015)
---
The design of Flame is a new iteration of what I create in my Art and Design pre-college experience at Carnegie Mellon University back in 2015. It was one of my very first 3D design experiences.

This original iteration was crafted with cardboard. And resembles the shape of African Drums. I encountered African Drums in middle school when visiting an exotic part of China, I was very intrigued by the form and sound of the drums, and therefore brought it into my design for a lamp. The idea was to create "the light of nature" from "the sound of nature".